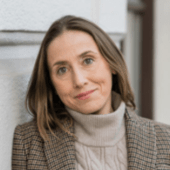 Frida Bunner
Head of People & Culture – People & Culture
She/Her 🏳️‍🌈
🌿 If you had to describe Worldfavor in one word, what would it be? 
Sustainability-enabler
🧐 Something we don't know about you? 
I have acted and sung in several operas 🎭
😍 What do you love the most about your job?
A combination of making an impact for both people and the planet!