Customer Success
·
Stockholm
Customer Success Internship på Worldfavor
Vill du få praktisk erfarenhet inom företags hållbarhetsarbete? Vill du vara del av ett ungt och energiskt team i en snabbväxande tech-startup, där vi ägnar varje dag åt att göra världen bättre och mer transparent?
Då är detta internship helt klart för dig! 

Som Intern i vårt Customer Success-team får du arbeta med våra kunder på daglig basis, för att se till att de når sina hållbarhetsmål med hjälp av vår smarta teknik. Du kommer få träffa hållbarhetschefer och andra beslutsfattare inom stora företag och få praktisk erfarenhet kring hur arbetet med hållbarhet fungerar hands-on. Worldfavor hjälper företag inom alla branscher att förbättras och skapa transparens inom de hållbarhetsområden där de gör störst skillnad - för vi är övertygade om att det är det mest kraftfulla sättet att nå en hållbar utveckling! 🌎🌱
Som intern kommer du få bidra inom följande uppgifter: 
Följa med på möten med nya och befintliga kunder för att hjälpa dem att komma igång med eller ta nästa steg i vår plattform och i sin hållbarhetsresa
Hjälpa till att förstå kundens behov i mer detalj för kunna anpassa lösningen på bästa sätt
Skräddarsy nya kunders Worldfavor-miljö genom att förbereda kundens användarkonto innan de börjar sin användning (inga programmeringskunskaper krävs)
Hjälpa våra användare genom att svara på frågor och ge råd
Du kommer förstås även att bidra till hela företaget genom att vara ännu ett härligt tillskott i vårt fantastiska team! 😊
Vi tror att du skulle passa riktigt bra för rollen om du: 
Är intresserad av hållbarhet och tech-sektorn och vill få praktisk erfarenhet
Är trevlig och mån om att hjälpa kunden
Är driven och vill visa framfötterna 
Är en flexibel teamplayer som har lätt för att anpassa sig i en snabb miljö
Hanterar svenska och engelska flytande och grundläggande kunskap i office-paketet
Utbildning inom relevant område är meriterande
En gnutta humor är alltid en bonus :)
Då detta internship är obetalt ser vi gärna att du kan göra det som en del av din utbildning.
Vi ser helst att du kan praktisera heltid.
För rätt person och om öppningar finns efter praktikperiodens slut är förhoppningen att vi kan fortsätta jobba tillsammans. 
Vi ser fram emot din ansökan!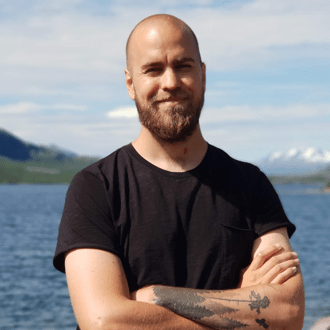 Workplace & Culture
Worldfavor is a young, dynamic company that stands for equal rights and opportunities for everyone– built by a group of diverse, fun-loving, and ambitious individuals who all share the same passion for making the world more sustainable using the impact and power of technology. We love celebrating big and small milestones, and we always put the team before the individual wins. We support each other and prioritize team efforts over individual prestige.

Common to all team members at Worldfavor is that we are ambitious, humble, have a can-do attitude while being motivated by shaping a more sustainable world. We recruit, work, and promote by our core values; we make an impact, take ownership, always evolve, are in it together, and believe anything is possible.
About Worldfavor
We're here to shape a future where people, planet, and economy thrive together.
Worldfavor was founded on the idea that every person and business can make a difference by being able to make truly sustainable decisions. Our founders, together in a small apartment in Stockholm, quickly realized that this was only possible if businesses' sustainability information was easily accessible and comparable – and, know their impact. So, Worldfavor was born.
We're here to accelerate transparency and empower sustainable decisions for businesses and individuals. Shaping a future where people, planet, and economy thrive together.

Because of Worldfavor, hundreds of sustainable decisions are made every day that transform value chains spread across the globe.

Customer Success
·
Stockholm
Customer Success Internship på Worldfavor
Loading application form
Already working at Worldfavor?
Let's recruit together and find your next colleague.